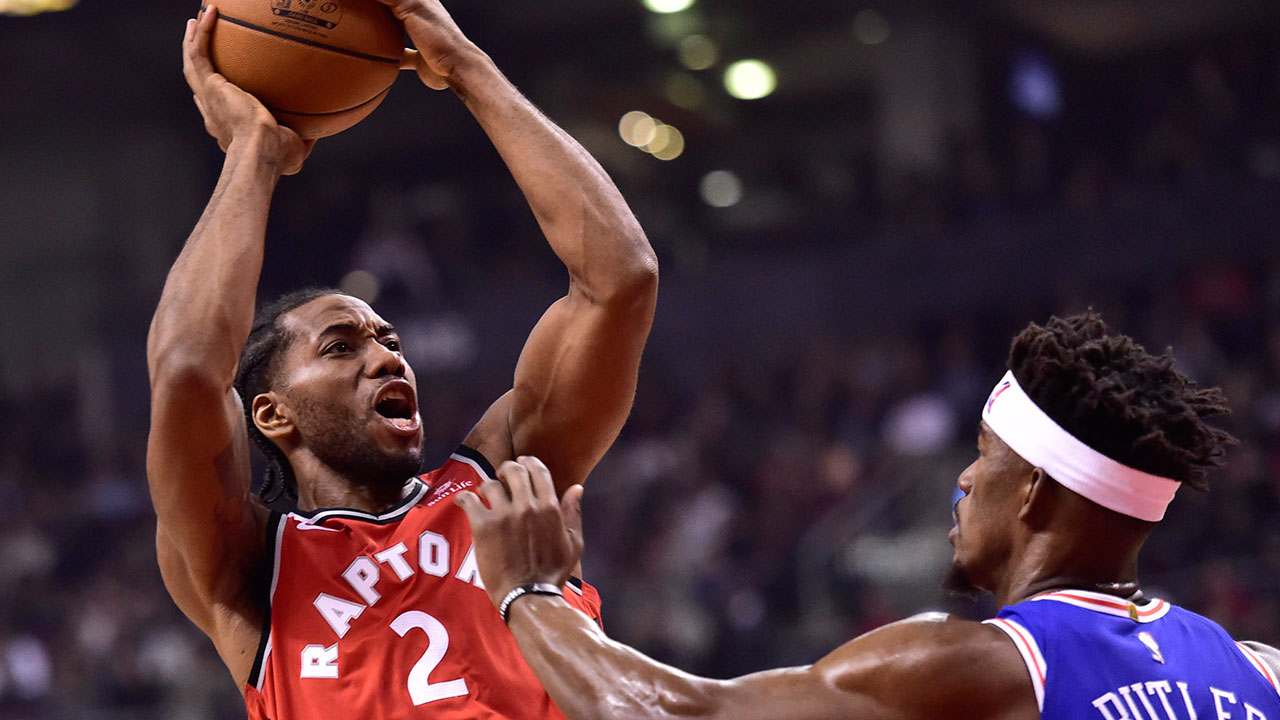 With more eyes on them than any game so far this season, the Toronto Raptors made a statement against the Philadelphia 76ers on Wednesday night with a convincing 113-102 win at home.
There was a ton of hype surrounding the matchup between two of the Eastern conference's top teams — Philadelphia entered the game 9-2 since acquiring four-time all-star Jimmy Butler and the Raptors have been the NBA's winningest team since day one of this season — and the U.S. media were out in droves in Toronto to cover the event.
ESPN made a whole day of it, flaunting a multi-platform "all-access" coverage of the Raptors throughout the lead-up to the game, and sending a small army of more than 100 staffers to Scotiabank Arena, which helped create a playoff-like atmosphere.
With so much attention on the game, there was naturally much to be unpacked when it was all said and done. Here's what the U.S. media had to say about the Raptors following their latest victory:
ESPN: Kawhi Leonard proving why he belongs atop MVP leaderboard
On ESPN.com, Tim Bontemps makes the case for Kawhi Leonard's spot at the very top of the early-season MVP race following his 36-point all-around performance on Wednesday night:
Leonard doesn't just make the game look easy for his teammates; he makes it look easy — period. There is no better example than when, midway through the fourth quarter, Sixers guard Ben Simmons caught the ball at the high post. As he did, one of the NBA's best passers noticed out of the corner of his eye that Jimmy Butler was seemingly wide open on the wing, waiting to catch the ball for a three-pointer.
When Simmons tried to slip the ball out to …read more
Source:: Sportsnet.ca – Sport
(Visited 2 times, 1 visits today)