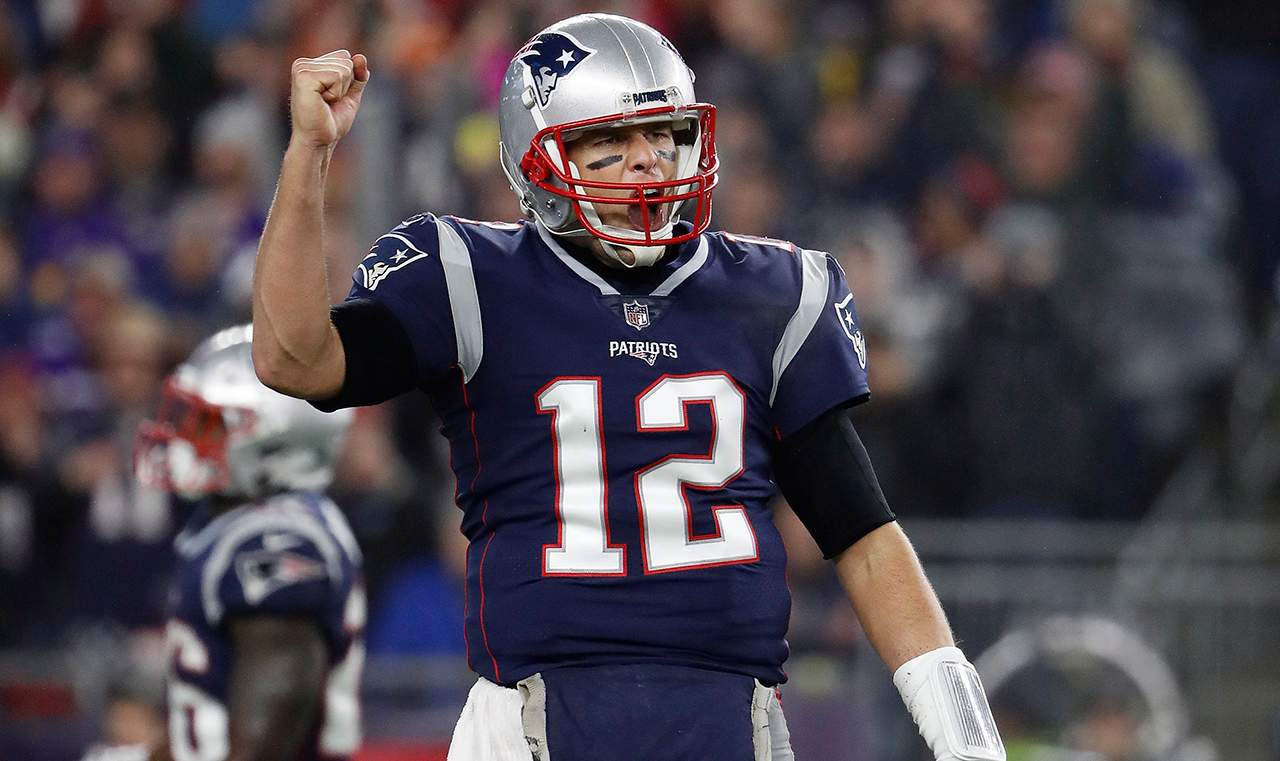 Every Thursday down the stretch of the 2018 NFL season, we'll look at how the playoff picture is shaping up — who's in, who's out, and who's ready to make a move.
Here's what the league looks like heading into Week 14.
If the playoffs started today…
AFC: No. 1 Chiefs (10-2), No. 2 Patriots (9-3), No. 3 Texans (9-3), No. 4 Steelers (7-4-1), No. 5 Chargers (9-3), No. 6 Ravens (7-5)
NFC: No. 1 Rams [xy] (11-1), No. 2 Saints (10-2), No. 3 Bears (8-4), No. 4 Cowboys (7-5), No. 5 Seahawks (7-5), No. 6 Vikings (6-5-1)
[x] = Clinched Playoff Berth
[y] = Clinched Division Title
Teams that can clinch in Week 14
The L.A. Rams became the first team to clinch a playoff berth in Week 13, and they can secure a first-round bye with a win against the Bears Sunday night. Meanwhile, five teams have a shot at clinching post-season spots of their own this week:
New Orleans Saints, 10-2 (at Buccaneers, Sunday 1 p.m. ET)
After failing to clinch last week, the Saints have another shot Sunday in Tampa Bay. The NFC South leaders can clinch the division with a win/tie against the Buccaneers, OR a loss/tie for the Panthers (at Browns).
New Orleans can still clinch with a loss and Panthers win Sunday if the following unfolds: A loss for the Vikings (at Seahawks) PLUS a loss/tie for the Eagles (at Cowboys) AND a loss/tie for Washington (vs. Giants).
Kansas City Chiefs, 10-2 (vs. Ravens, Sunday 1 p.m. ET)
The Chiefs will officially be playoff-bound with a win or tie Sunday against Baltimore. They can also get there if all three of the Titans (vs. Jaguars), Dolphins (vs. Patriots) and Colts (at Texans) lose or tie their respective matchups.
New England Patriots, 9-3 (at Dolphins, Sunday 1 p.m. ET)
It's so simple, it's …read more
Source:: Sportsnet.ca – Sport
(Visited 1 times, 1 visits today)