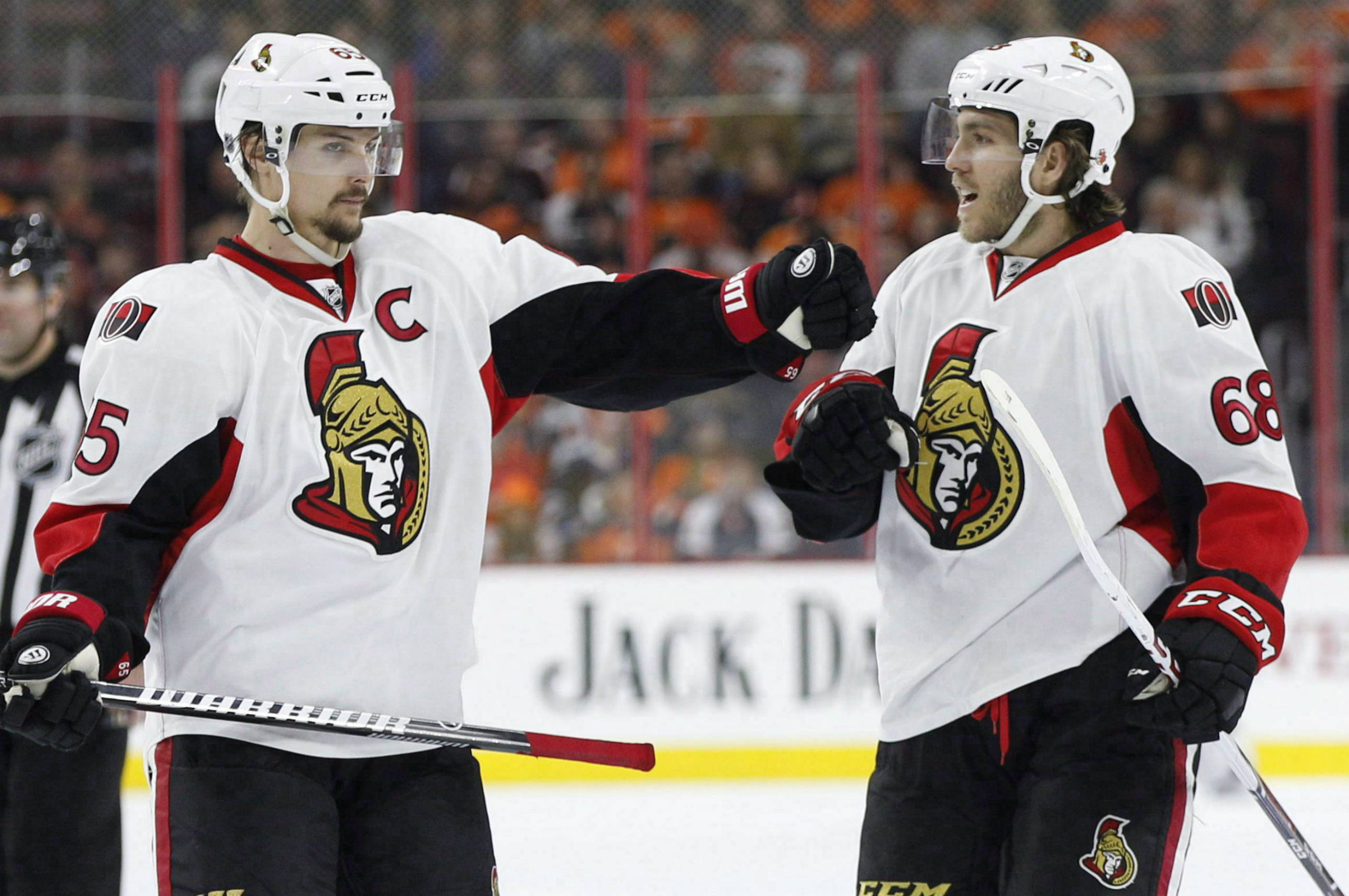 News broke Tuesday that Erik Karlsson's wife, Melinda, had filed an order of protection against Monika Caryk, Mike Hoffman's fiancée, on May 4.
The application alleges that Caryk had spent much of the past season harassing the Karlssons, insulting and taunting them repeatedly.
Whispers of the turmoil between two of the Ottawa Senators' best players had been out in the open for a while now, according to Shaamini Yogaretnam of the Ottawa Citizen.
Yogaretnam broke the story, and she joined Ashley Docking and George Rusic on Sportsnet 590 The Fan Wednesday morning to discuss the ugly happenings in the nation's capital, saying she first heard talk of Caryk's alleged actions in May after Melinda filed her court order.
"There had been some kind of rumours circulating out and about in the community for a little bit now," Yogaretnam said. "Certainly you can retroactively look at some of these hockey blogs and there had been suggestions that Monika Caryk had been involved in some sort of online harassment of Melinda Karlsson. … It had been in the atmosphere for some time."
[radioclip id=4085983]
Caryk's alleged online activity involved creating anonymous social media accounts in order to cyberbully the Karlssons, wishing harm to each of them.
"[Caryk] had verbally stated that she wished the Karlssons' unborn baby dead, that she wished Melinda was dead, that somebody should take out Erik Karlsson's legs so that his career could be ended," said Yogaretnam, relaying what Melinda had detailed in her order of protection, which works similarly to a restraining order. "And then they said that she had sent more than a thousand different messages maligning them and wishing them harm."
Hoffman's position has been that the Karlssons have faced online harassment, but denies that his fiancée …read more
Source:: Sportsnet.ca – Sport
(Visited 3 times, 1 visits today)