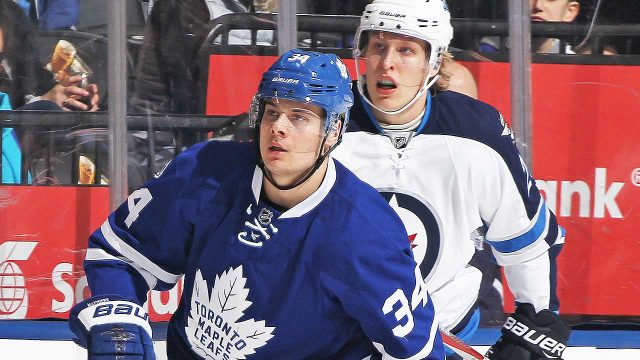 MONTREAL—The information conspicuously omitted from the Montreal Canadiens' press release on Tuesday tells the entire story of why Sylvain Lefebvre was fired by the organization.
Here it is: Lefebvre's record as head coach of the AHL's Hamilton Bulldogs, St. John's IceCaps and Laval Rocket was a shockingly bad 188-268. The amount of Calder Cup playoff appearances his teams made from 2012-18? One (swept in Round 1 of the 2017 playoffs).
Lefebvre's coaching record in 2017-18? 24-52. The Rocket's rank? 30th (or dead last in the AHL). Their final streak of the season? 0-10.
Stanley Cup Playoffs on Sportsnet NOW
Livestream every single game of the 2018 Stanley Cup Playoffs—blackout free—plus the Toronto Blue Jays, key Raptors & NBA Playoffs matchups and the 100th Mastercard Memorial Cup, all in one subscription.
SIGN UP
Ooooffffaaaa! That Lefebvre lasted as long as six years in the position is the only shocker here.
"Challenges are extremely demanding as a head coach in the AHL," said Canadiens general manager Marc Bergevin before adding "Sylvain and his group had to overcome several."
Sure, there were times when the Canadiens had to deplete Lefebvre's reserves to combat the injury bug in Montreal. They raided his cupboard and, at times, left it bare. They also gave him a couple of teams that just didn't have the goods. And it must be noted that a big portion of his mandate was to graduate players to the NHL, which was something he was moderately successful in doing.
But none of that excuses Lefebvre's abysmal record. The results were never there. So waiting any longer to address the situation would've smacked of indifference. And we know the Canadiens—coming out of a catastrophic season—could least afford to come across as indifferent.
So Tuesday's decision was entirely predictable, and what …read more
Source:: Sportsnet.ca – Sport
(Visited 3 times, 1 visits today)