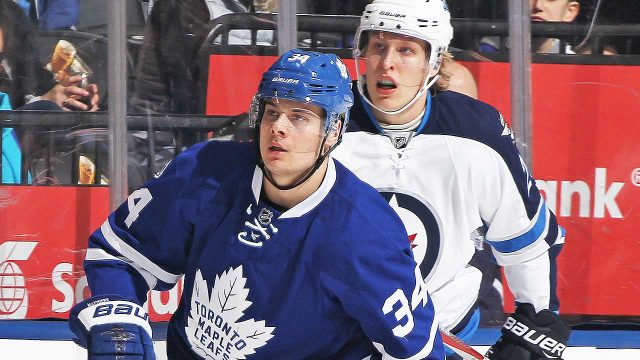 TORONTO — Boston Bruins head coach Bruce Cassidy says NHL officials can't be making penalty calls based on a hunch.
Early in Boston's 4-2 loss in Game 3 to the Toronto Maple Leafs at Air Canada Centre, Bruins foward Riley Nash was handed a delay of game penalty for clearing the puck over the glass from inside his zone.
However, the puck touched the glass before entering the crowd, which would negate the minor penalty, and the four officials missed making the right call, sending Nash to the box at 16:58 of the first period.
"I don't think you can guess and give someone a power play. I'd prefer if they not guess and erred on the side of caution," said Cassidy, whose team still leads the first-round series 2-1.
Stanley Cup Playoffs on Sportsnet NOW
Livestream every single game of the 2018 Stanley Cup Playoffs—blackout free—plus the Toronto Blue Jays, key Raptors & NBA Playoffs matchups and the 100th Mastercard Memorial Cup, all in one subscription.
SIGN UP
Cassidy spoke to the officials at the beginning of the second period and wanted to know who of the four (two referees, two linesmen) decided to give Nash the two-minute penalty.
"My question was: who made the call? There's no call immediately. When a referee makes a call you kind of live with it because it's decisive. So now they get together and I assume they want to make the right call, that's the idea, but to me they got together and clearly they guessed because it hit the glass and we saw that. I think you're kinda innocent until proven guilty.
Source:: Sportsnet.ca – Sport
(Visited 4 times, 1 visits today)