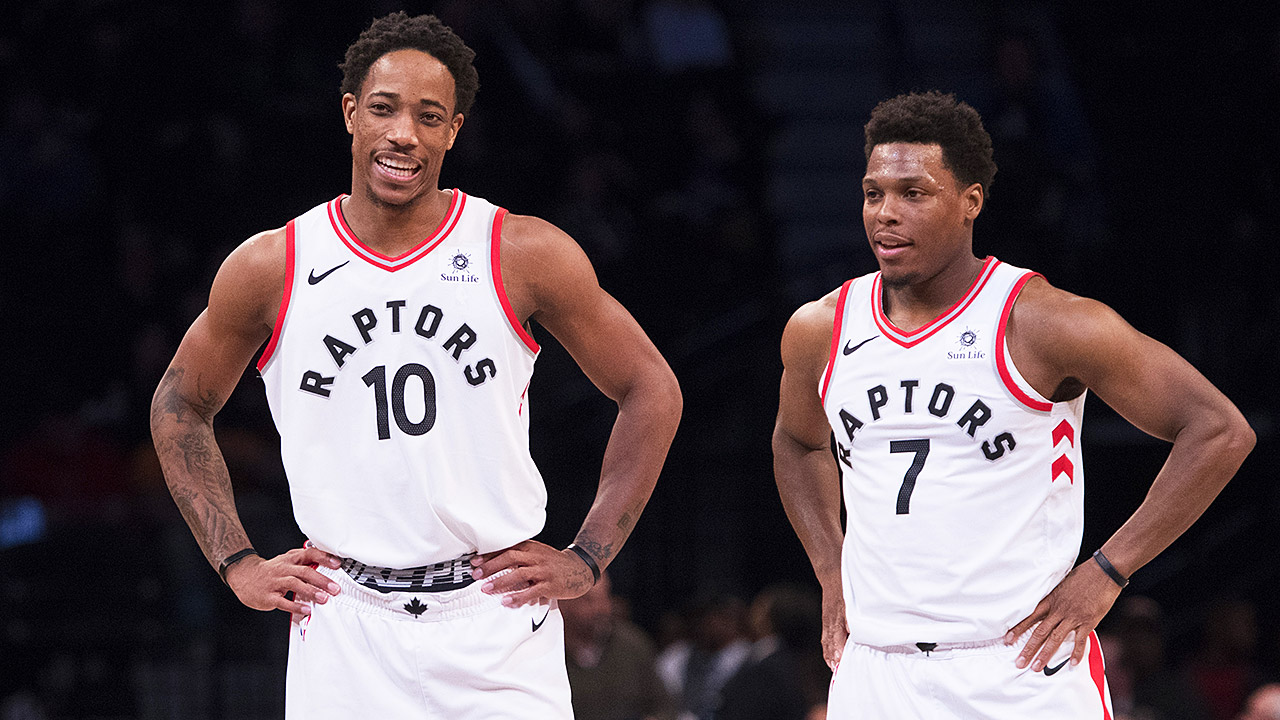 The Toronto Raptors handled the Washington Wizards 114-106 on Saturday evening, taking a 1-0 lead in their first-round playoff series. The Raptors pulled away in the fourth quarter, getting big performances from (you guess it) their bench, including 18 points from point guard Delon Wright, 21 combined points from C.J. Miles and Pascal Siakam, along with a pair of blocks from centre Jakob Poeltl.
The game also featured a great Serge Ibaka performance, as one of the most playoff-tested veterans on the Raps scored 23 points to go along with 12 rebounds and two blocks.
In the aftermath of the opening game, and as we await Game 2 on Tuesday, the non-local sports media (read: American), who have been hot and cold on the Raps all season despite winning the East and finishing second in the NBA with a 59-23 record, heaped praise on the team.
The aforementioned bench – a differentiator for the Raptors all season long and again on Saturday — was front and centre in their coverage and analysis of the club, while Toronto snapping its 18-year streak of losing Game 1s was a popular topic as well.
Here's a roundup of what they had to say about the Raptors following Game 1 and heading into Game 2:
Washington Post — The Wizards and Raptors were once peers in development. Now they aren't even close.
On Sunday Wizards beat reporter Jerry Brewer took a closer look at how the Raps and Wiz develop their young players, pointing to the way Toronto has turned late first-rounders like Siakam, Wright, and OG Anunoby — not to mention undrafted point guard Fred VanVleet, who missed the opener but is expected to return to action on Tuesday — into meaningful role …read more
Source:: Sportsnet.ca – Sport
(Visited 2 times, 1 visits today)