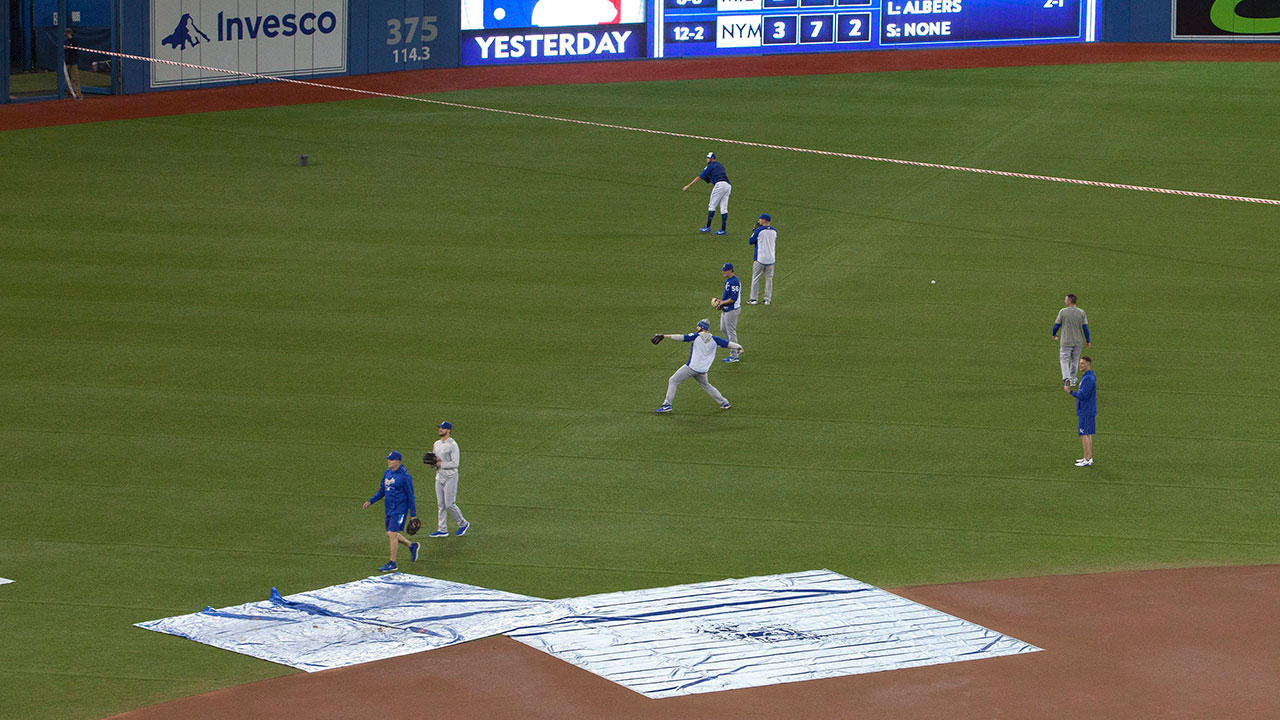 TORONTO — A Kansas City sportswriter considers it karma that Monday night's game between the Toronto Blue Jays and visiting Royals was postponed after nasty weather damaged the roof at Rogers Centre.
Columnist Pete Grathoff noted on the Kansas City Star's website that the possibility of a rare postponement at the domed stadium came hours after a "smug" post on the Blue Jays' official Twitter feed boasted the Rogers Centre was impervious to the inclement weather that has been causing chaos throughout the league.
"Weather update: Due to our stadium having a roof, today's game will be … Played as expected," the since deleted tweet read, punctuated by a winking emoticon.
"Perhaps this potential postponement is karma, because the Blue Jays have done a lot of bragging about having a roof, particularly after having games postponed in Cleveland," Grathoff wrote a couple of hours before the team confirmed that Monday's game was a no-go.
The Blue Jays were scheduled to play a weekend series at Cleveland's Progressive Field, but the Saturday and Sunday games were rescheduled due to rain.
The Jays' account sent out a few tweets over the course of the weekend, taking mild jabs at the situation in Cleveland in the belief that postponements couldn't happen in Toronto, where the weekend weather — a mess of snow and freezing rain — was much worse.
But chunks ice falling from the CN Tower damaged the roof and allowed water to seep into the stadium. Workers toiled to close the roof and the team laid out a tarp to cover the affected areas of the field, but the Jays called off the game about 90 …read more
Source:: Sportsnet.ca – Sport
(Visited 3 times, 1 visits today)