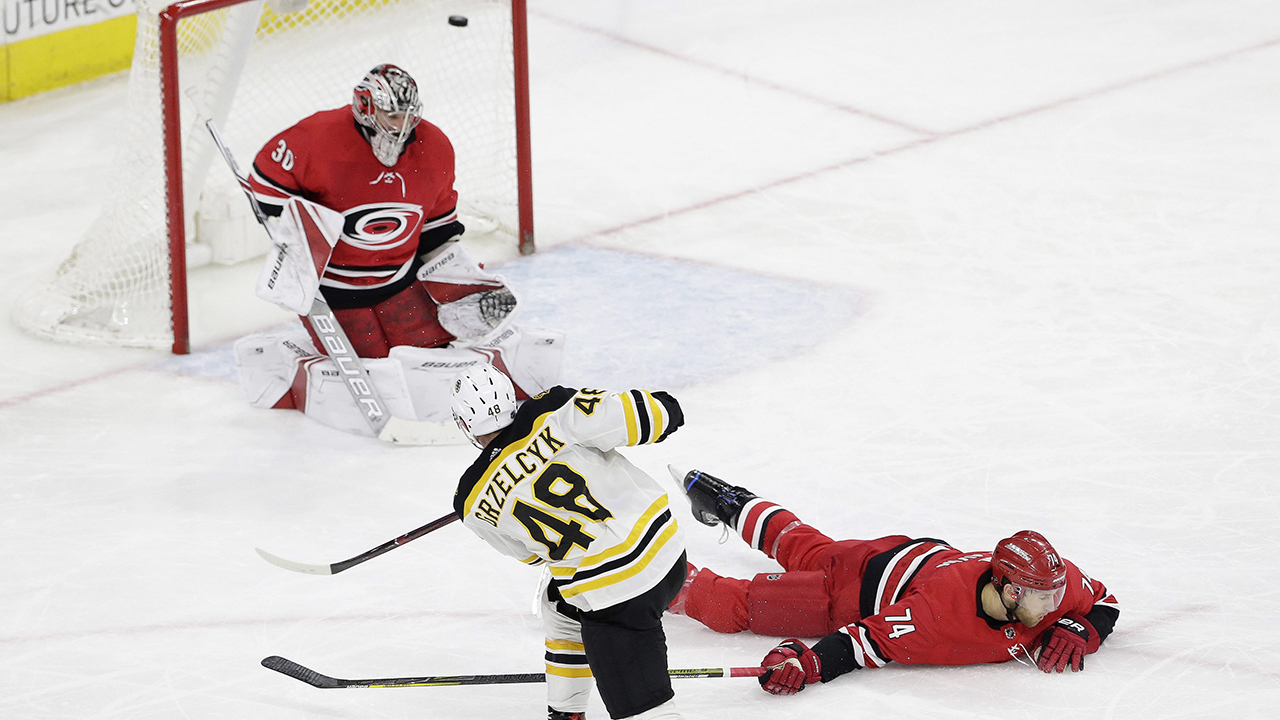 As the Carolina Hurricanes tailspin out of playoff contention, it's good to know that some of the team's followers can find some humour in it all.
A night after falling 6-3 to the New York Rangers, in which the Canes allowed three goals in the last eight minutes of the game, Carolina had another, far worse meltdown. Despite carrying a 4-1 lead going into the last half of the third period against Boston, the Hurricanes found a way to lose in regulation by two.
The loss pushed the Hurricanes to 3-6-1 in their past 10 games, and kept them seven points out of a wild-card spot with just 12 games remaining.
The highlight of such a miserable loss was surely the recap given by Raleigh sports anchor Mark Armstrong, whose colourful comments hyped up the playoff bubble team — and completely glossed over the amazing Bruins comeback.
"People far smarter than me pegged the Carolina Hurricanes' playoff chances entering tonight at roughly four per cent, or put another way, a 1 in 25 shot," Armstrong started. "Certainly not likely, but this squad has moxie, it's got the heart of a lion and the never-say-die attitude that put a man on the moon I tell ya. Those poor Boston Bruins never stood a chance on this night."
The highlights came fast, furious, and focused on a ferocious Carolina attack.
On Carolina's second goal: "The Canes power play, the tip of a remorseless spear, ruthless stuff here from Aho to Teravainen make it 2-1 and the rout was on."
On Carolina's third goal: "The Bruins were begging for mercy, but Justin Williams says none will be granted."
On Elias Lindholm's rush that led to Brock McGinn's goal, which gave Carolina a commanding 4-1 lead: "Stampeding over the plains like Genghis Khan …read more
Source:: Sportsnet.ca – Sport
(Visited 5 times, 1 visits today)