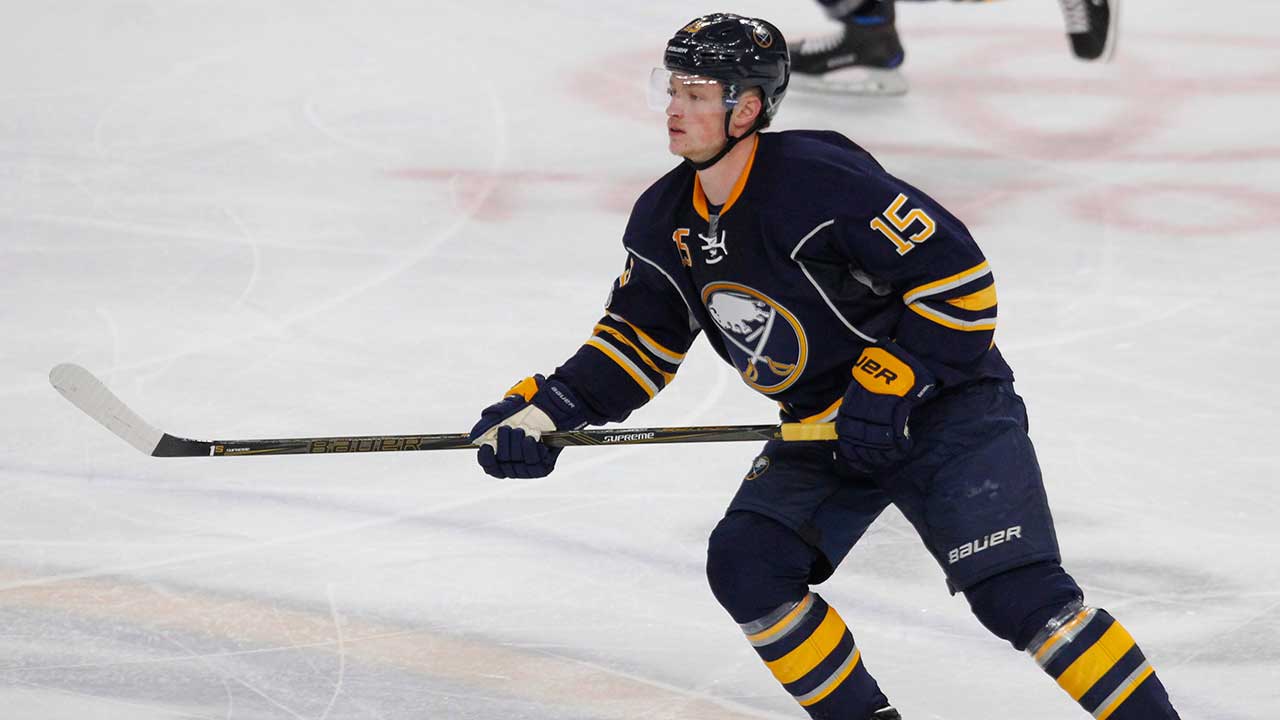 The Buffalo Sabres' season is a wash but, as they look to gain positive momentum heading into the off-season, the team is on the verge of getting its best player back.
Jack Eichel returned to practice Tuesday for the first time since mid-February. He led the team stretch and skated on a line with Jason Pominville and Zemgus Girgensons.
Jack Eichel leading the stretch. #Sabres pic.twitter.com/VGagsa2aQF
— Bill Hoppe (@BillHoppeNHL) March 13, 2018
The 21-year-old was injured in a Feb. 10 game in Boston when he was taken down by Bruins defenceman Matt Grzelcyk. His expected recovery time was four to six weeks.
if ( "1" == true && 'undefined' !== typeof window.getIndexAds ) {
var so = {preroll:{1:{1:{siteID:191888},2:{siteID:191889}}}};
adServerUrl = window.getIndexAds( 'http://pubads.g.doubleclick.net/gampad/ads?sz=640×360&iu=%2F7326%2Fen.sportsnet.web%2FVideo&ciu_szs=300×250&impl=s&gdfp_req=1&env=vp&output=vast&unviewed_position_start=1&ad_rule=1&vid=5730877549001&cmsid=384', so, permalink);
} else {
adServerUrl = "http://pubads.g.doubleclick.net/gampad/ads?sz=640×360&iu=%2F7326%2Fen.sportsnet.web%2FVideo&ciu_szs=300×250&impl=s&gdfp_req=1&env=vp&output=vast&unviewed_position_start=1&ad_rule=1&vid=5730877549001&cmsid=384";
}
$el.after( unescape("%3Cscript src="" + (document.location.protocol == "https:" ? "https://sb" : "http://b") + ".scorecardresearch.com/beacon.js" %3E%3C/script%3E") );
$( document ).one( 'ready', function() {
$( "#video_container-851229" ).SNPlayer( {
bc_account_id: "1704050871",
bc_player_id: "rkedLxwfab",
…read more
Source:: Sportsnet.ca – Sport
(Visited 2 times, 1 visits today)