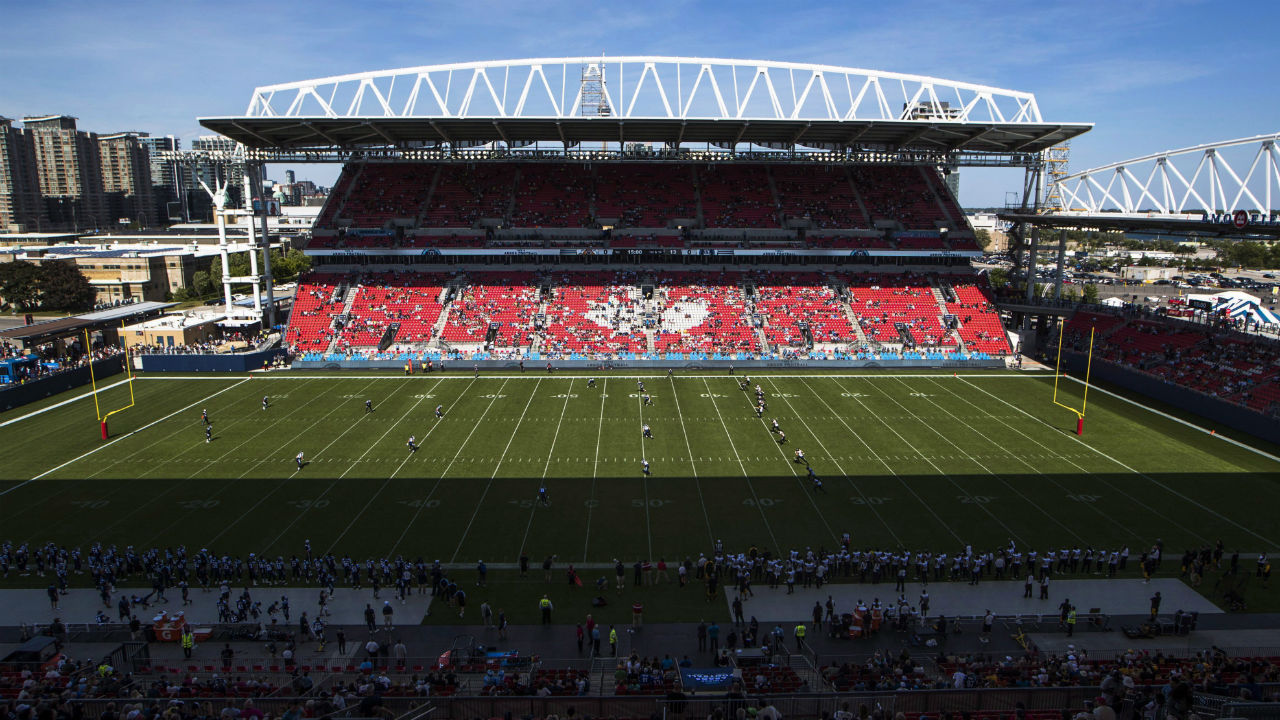 TORONTO — BMO Field, forced into action in February because of the CONCACAF Champions league, is getting a new grass surface this summer.
And the plan is to lay a new surface at the end of the year from now on.
Toronto FC is taking advantage of a break in the MLS schedule in June, due in part to the World Cup, to lay down the new grass. The league champion hosts FC Dallas on May 25, plays the next three games on the road and doesn't return home again until July 1 when the New York Red Bulls come to town.
The CFL Argos' first home game is June 23 against Calgary.
Bill Manning, president of both Toronto FC and the Argonauts, said given the 2018 home season started Feb. 27 with a round-of-16 CONCACAF Champions League match, the timing wasn't right to lay the new surface earlier.
Winter and the early start have taken a toll on the existing turf, which looked ugly for last week's game against Mexican champion Tigres.
"Probably the worst it's been in the history of BMO Field," said Manning.
With the opening in the schedule and the fact that TFC has a spare field in Hamilton because it did not resod in 2017, the time was right to replace the grass this summer.
"We just knew that we'd want a fresh surface before the Argos got there so that we could make our way all the way to the playoffs and not have field issues," said head groundskeeper Robert Heggie.
When it comes to the grass, TFC has been a victim of its own success.
Source:: Sportsnet.ca – Sport
(Visited 4 times, 1 visits today)