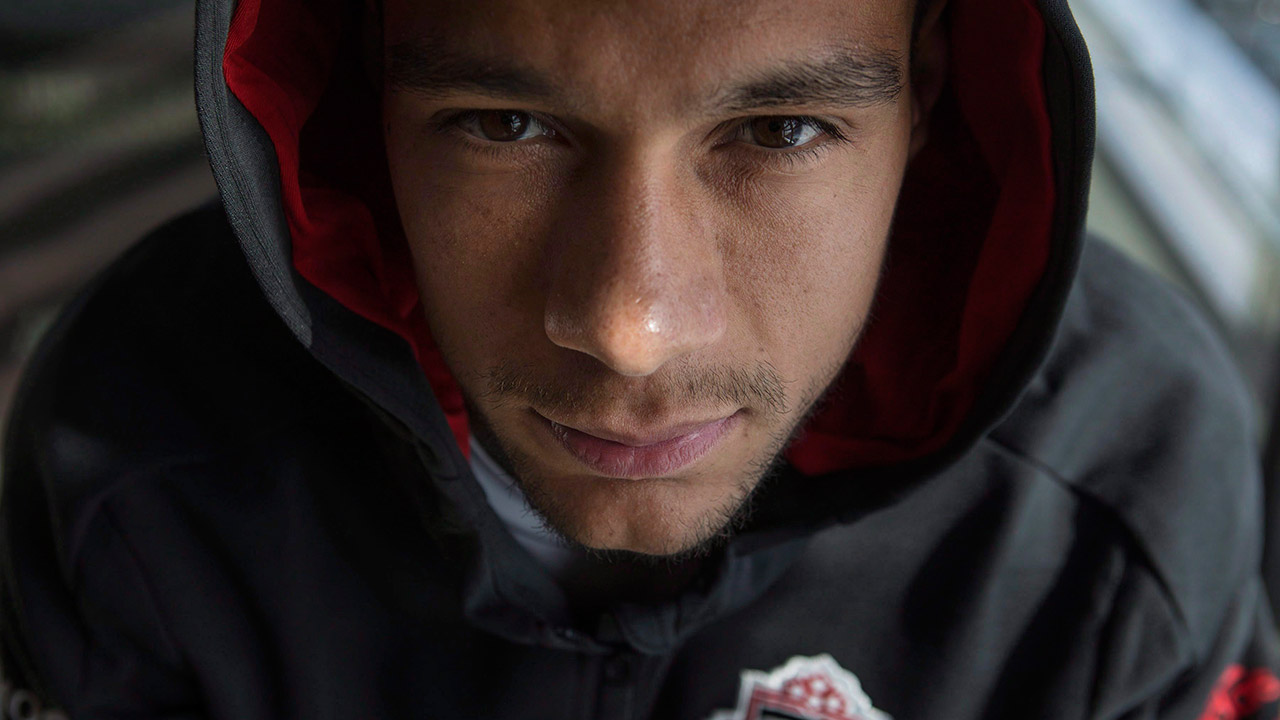 TORONTO – Even after a short pre-season, Saturday's MLS opener was a long time coming for many of Toronto FC's players, but maybe none more so than Gregory van der Wiel.
The Dutch fullback signed with TFC on Feb. 1 after the MLS champs came to a transfer agreement with his former club, Serie A outfit Cagliari. Van der Wiel's time in Italy was short – he spent six months there, as he fell out of favour after Cagliari changed coaches, and he ended up making only a handful of appearances.
Needless to say, van der Wiel was anxious to get on the pitch after a lengthy layoff. He finally made his debut for TFC in Saturday's game against the Columbus Crew, his first competitive action in several months. The former Ajax star lasted the full 90 minutes in a 2-0 loss, and while it was his first taste of MLS action, Van der Wiel is already firmly embedded into the club.
He also seems to have a new lease on life in Toronto after his spell at Cagliari, and before that his troubled tenure at Turkish club Fenerbahce where he had financial issues.
"I feel good in the team already for the last couple of weeks, better than I felt ever before in a team. I played in Turkey one year; I played six months in Italy and there I was always the quiet one. Here, I'm really opening up myself, and being myself," van der Wiel said after Monday's practice.
He's also a fan of Greg Vanney's tactics, and how TFC's coach has set up the team to play, with an emphasis on possession and building out from the back.
"Football wise, this team is made for me. They really try to play football from the back, and that's what …read more
Source:: Sportsnet.ca – Sport
(Visited 3 times, 1 visits today)