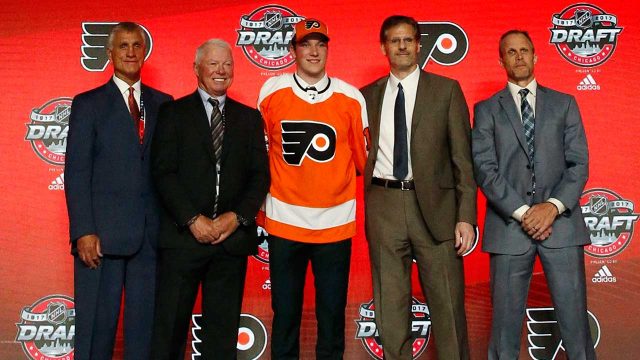 Dallas Cowboys running back Ezekiel Elliott was involved in an incident at a Dallas bar Sunday, according to multiple reports.
Ezekiel Elliott in incident at Dallas bar, per source. More to come today on ESPN.https://t.co/bARYNDoxPW
— Adam Schefter (@AdamSchefter) July 17, 2017
A spokesperson for the Dallas police department said no arrests have been made.
Statement from Dallas police regarding the Sunday night altercation that involved Cowboys RB Ezekiel Elliott: pic.twitter.com/AIObmC8uqW
— Adam Schefter (@AdamSchefter) July 17, 2017
The NFL is already investigating Elliott arising from a domestic violence accusation from 2016. ESPN's Adam Schefter reports Elliott could face a one- or two-game suspension for that allegation but the NFL says a decision has not yet been made regarding discipline.
Elliott rushed for 1,631 yards and 15 touchdowns in his rookie season with the Cowboys last year.
More from Sportsnet
Flyers sign No. 2 pick Nolan Patrick to entry-level deal
Sportsnet Staff
NHL's top 10 UFAs remaining: Latest rumours, reports
Luke Fox
Source:: Sportsnet.ca – Sport