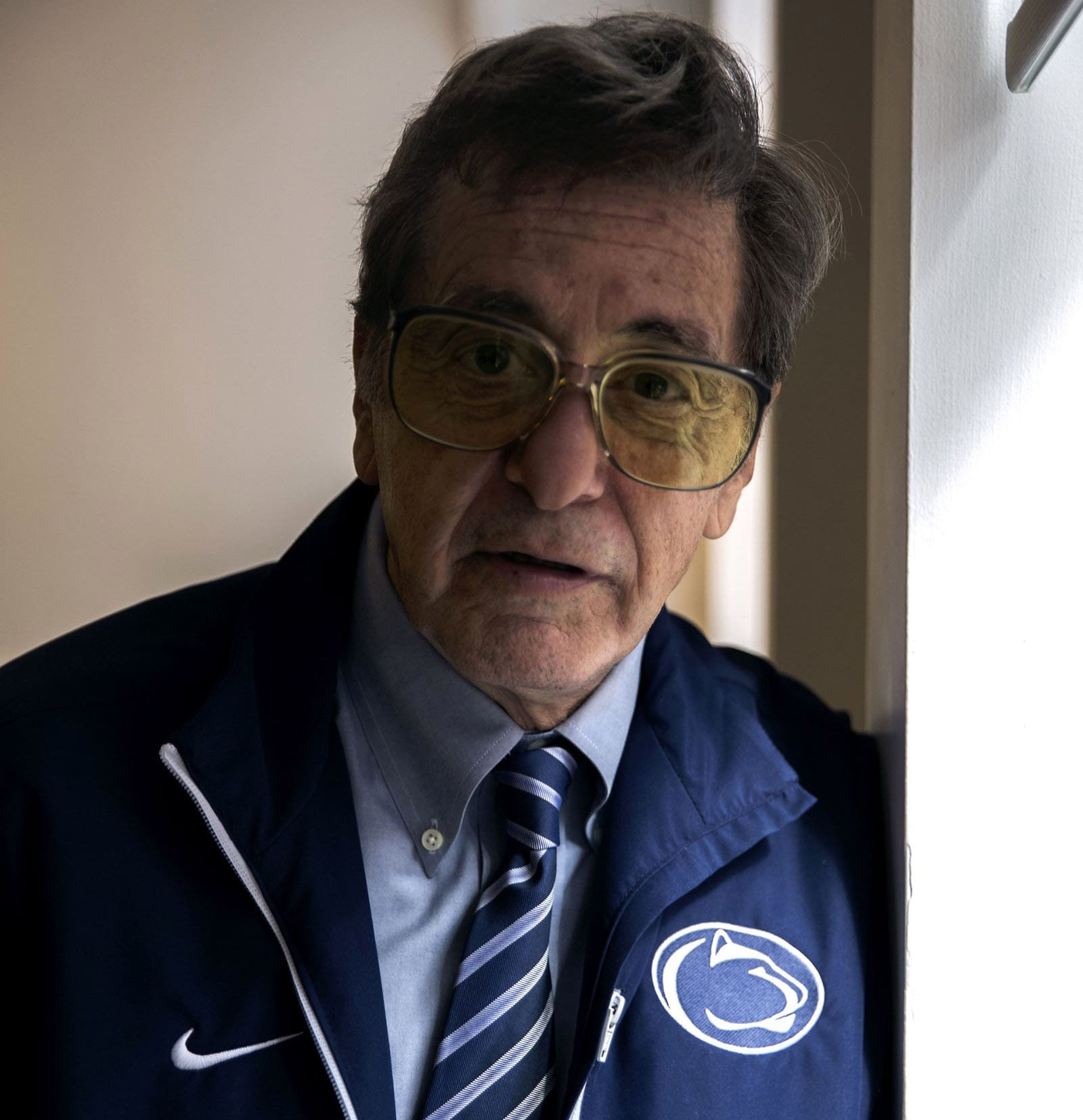 The first image of Al Pacino as former Penn State football coach Joe Paterno for HBO's upcoming biopic has been released, and the resemblance is uncanny.
The movie, announced last month, will focus on Paterno dealing with the fallout from the child sex abuse scandal involving his former assistant coach Jerry Sandusky.
Al Pacino will play long-time Penn State coach Joe Paterno in an upcoming HBO film. (HBO)
Paterno, the all-time winningest coach in major college football history was fired days after Sandusky's Nov. 2011 arrest and died two months later at the age of 85.
Barry Levinson will direct the movie, and it will co-star Riley Keough as journalist Sara Ganim, who first reported the story, and Annie Parisse as Paterno's daughter, Mary Kay.
— With files from Associated Press
Source:: Sportsnet.ca – Sport