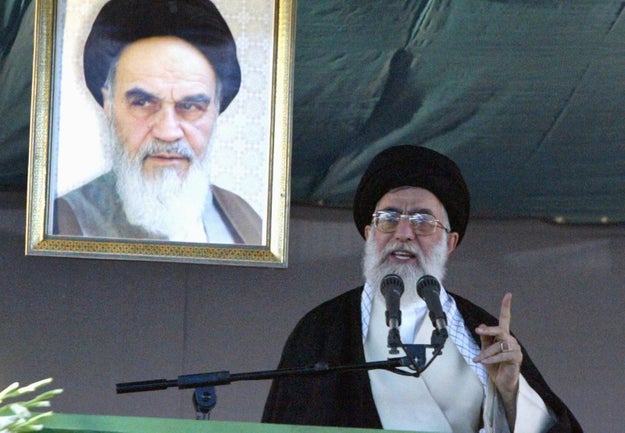 Atta Kenare / AFP / Getty Images
A video message posted by Iranian Supreme Leader Ayatollah Khamenei hours after the country's missile attack on multiple ISIS locations inside Syria in retaliation for the deadly twin attacks in Tehran earlier this month has received thousands of comments from his supporters.
Khamenei took to Instagram on Sunday, where he uploaded an edited video that begins with the dramatic footage from the attack inside the Iranian parliament and the ornate mausoleum of Ayatollah Ruhollah Khomeini on June 7.
"They cannot slap us. We will slap them," Khamenei says in the video, before it fades into a footage of the missile launch on Sunday night.
Also yesterday, Iranian television showed footage of missiles being launched in the night sky by the Iranian Revolutionary Guards — this is the first time since its 1980s war with Iraq that Iran has launched a major missile strike outside the country.
instagram.com
The video has been viewed more than 170,000 times.
In a statement published by the Iranian Revolutionary Guard on Sunday, it said "many terrorists have died and a lot of their weapons, systems and equipment have been destroyed."
"This revolutionary …read more
Source::
Source:: Fresh News – World