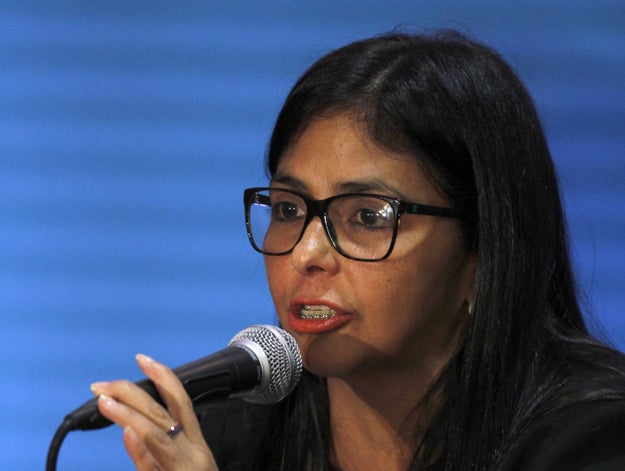 Israel Leal / AP
MEXICO CITY, Mexico — A terse meeting of the Organization of American States on how to preserve democracy in Venezuela resulted in the embattled country's foreign minister walking out from the proceedings altogether.
Foreign Minister Delcy Rodríguez said Venezuela will not recognize any pact made by the OAS's members during their general assembly meeting in Cancún, Mexico, issuing a warning to her counterparts across the region.
"I call on those who remain in this organization to remember that they have to take care of the durability of their own institutions if they don't want the same thing that happened to Venezuela to happen to them," said Rodríguez before picking up her belongings from the table and leaving.
The dramatic retreat was not surprising. Rodríguez announced Venezuela's exit from the 34-nation OAS entirely earlier this year after many of its members, including US Secretary of State Rex Tillerson, voiced their concern over the country's descent into chaos.
After a diplomatic tiff with Mexico's foreign minister, Rodríguez vowed to attend the organization's annual meeting to speak to him in person.
Mexico has taken the lead in the regional effort to pressure Venezuela's government to call new elections after a series of …read more
Source:: Fresh News – World