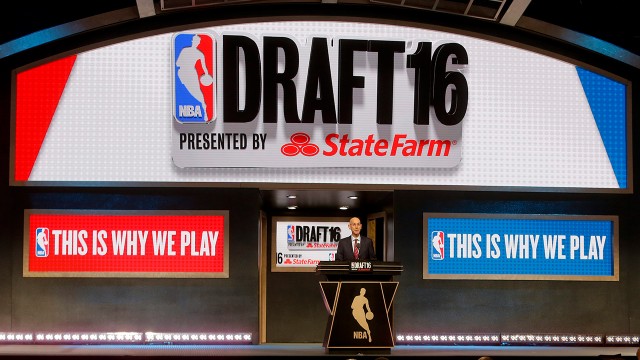 The worst-kept NBA secret has finally been exposed: Paul George doesn't want to be an Indiana Pacer and has no plans to re-sign.
It's not often that four time all-stars in their prime are openly dangled in trade talks.
Pacers asking teams for ideas on potential PG trades, per sources, as they have for a while. Ideally: 2 firsts+starter. Teams obv skittish.
— David Aldridge (@daldridgetnt) June 19, 2017
After putting up a career-high 23.7 points in 2016-17 George is likely to have a long list of suitors. However, he has only one year left on his deal and has been linked to a return home to Los Angeles, so any team trading for George would be doing so with risk attached to the transaction.
With the upcoming draft as a deadline so Indiana can maximize return, the George sweepstakes should be fast and furious.
Sense from teams talking to IND is that Pacers intend to move fast on a PG deal.
— Zach Lowe (@ZachLowe_NBA) June 19, 2017
Here are five likely trade destinations for one of the best two-way players in the NBA:
CLEVELAND CAVALIERS
The enemy of your enemy is your friend.
Seperately,
Source:: Sportsnet.ca – Sport