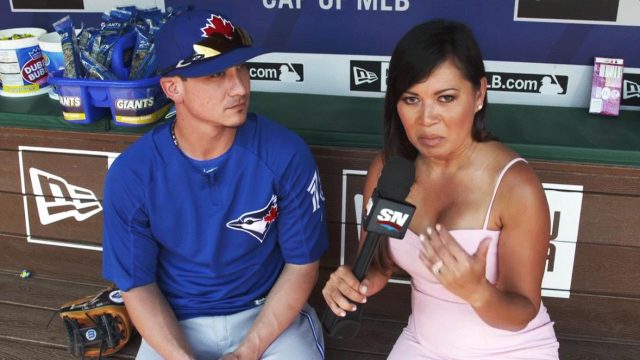 The New York Islanders have a deal in place to send their first-round draft pick to the Vegas Golden Knights, according to a report from Arthur Staple of Newsday.
The deal would push Vegas towards selecting a specific player from the Islanders' unprotected list — believed to be winger Nikolay Kulemin. The 30-year-old had 12 goals and 11 assists in 72 games last season for New York.
Multiple sources also told Newsday that there may be another component to the deal that the Islanders would send to the Golden Knights.
New York is due to pick 15th in the NHL Draft, which takes place Friday in Chicago.
Vegas GM George McPhee indicated that Monday would be the last day for teams to make a deal with the Golden Knights before Wednesday's expansion draft.
A list of protected and unprotected players that are available for Vegas to select was made available on Sunday. The Golden Knights will select one player from each of 30 NHL teams at the NHL Awards on Wednesday.
More from Sportsnet
Chris Morrison
Source:: Sportsnet.ca – Sport