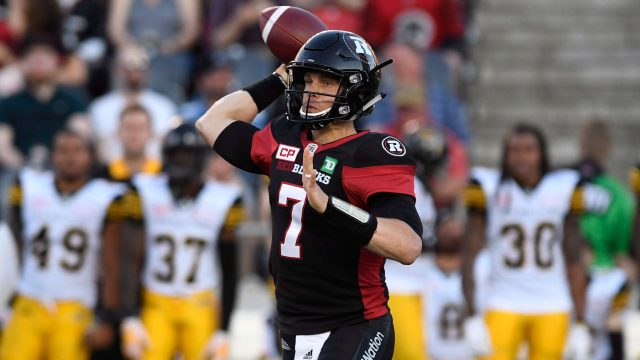 HAMILTON — For the third time in five years, the Hamilton Tiger-Cats will open their regular season against the arch-rival Toronto Argonauts. That's just fine with linebacker Simoni Lawrence.
Hamilton will kick off the 2017 campaign visiting Toronto at BMO Field. The Ticats played the spoiler role to perfection last year, downing the Argos 42-20 in their first game at the refurbished outdoor venue.
"It's my favourite place to play," said the colourful Lawrence. "I love everything about this rivalry, I understand it's a rivalry and I love games where everybody understands they don't like you, you don't like them.
"You don't have to sugercoat anything, you just have to go in there and play ball. Hell yeah, I love games like that."
Despite taking two-of-three games with Toronto last year, Hamilton finished with Montreal at 7-11, the club's first losing season since head coach/GM Kent Austin's arrival in 2013. But capturing the season series with the Alouettes secured the Ticats second in the East Division and they went on to the playoffs, losing 24-21 to Edmonton in the conference semifinal.
Source:: Sportsnet.ca – Sport